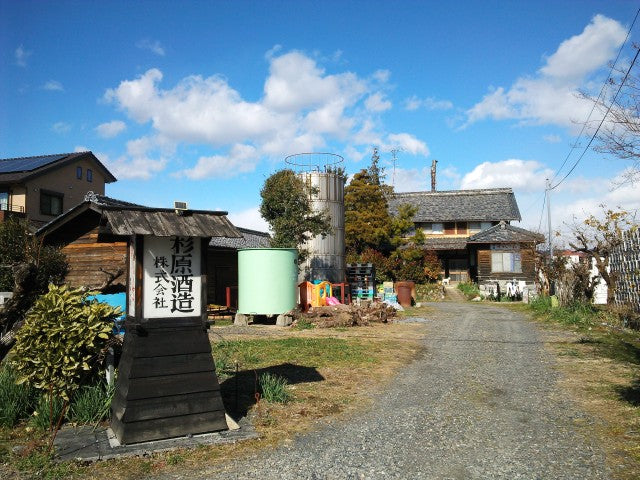 Sugihara Brewery
杉原酒造
Ibi, Gifu
The producer of "Ibi" is one of the smallest sake breweries in Japan, located in the mountainous Gifu Prefecture. Currently run by the 5th generation Keiki Sugihara, the brewery focuses on brewing sake with locally grown "Ibi No Homare" rice.
History
The Sugihara Brewery was one of the smallest sake breweries in Japan with an annual production of only 3,000 bottles per year (30 koku) around 2003. It was the same year when 5th generation brewer, Keiki Sugihara, came back from his 3 years of service in the Japan Overseas Cooperation Volunteers (JOCV). Driven by his desire to preserve the Japanese culture of sake as the heir to a sake brewery, he convinced his predecessor, who was thinking of closing down the sake brewery, to start by repairing the brewery buildings, which were in an extremely bad state at the time.
Having no experience in training at other breweries, he went through a process of trial and error on his own, accumulating and verifying a large amount of data. In 2009, he succeeded in cultivating the "Ibi No Homare" rice variant, a hybrid of Yamada Nishiki and Wakamizu, in cooperation with local farmers. In 2009 the brand "Ibi" was born. With the increasing popularity of this limited sake, the annual production volume in 2020 was still only 6,000 bottles (60 koku).
Visit
Tanigumisan Kegonji Temple (谷汲山華厳寺)
Only temple in Gifu on a 33-temple pilgrimage. Final stop.
Find out more...
Yokokuraji Temple (両界山横蔵寺)
Buddhist temple build in 803 with beautiful autumn foliage.
Find out more...